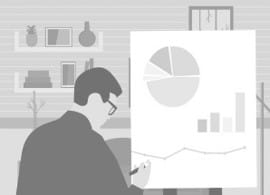 Job Summary: We are seeking a motivated Sales Intern to assist our sales team in achieving our company's sales targets. The Sales Intern will be responsible for supporting sales representatives, generating leads, managing customer accounts, conducting market research, and analyzing sales data. The Sales Intern will be exposed to various aspects of the sales process and will gain valuable hands-on experience in a fast-paced sales environment.​
​
Job Responsibilities:​
Assist the sales team in identifying potential customers and generating leads

​

Manage and update customer accounts and maintain customer databases

​

Conduct market research to identify industry trends, competitors and potential sales opportunities

​

Assist in the preparation of sales proposals and presentations

​

Analyze sales data and create reports for the sales team

​

Attend sales meetings and take minutes

​

Provide administrative support to the sales team as needed

​
​
Requirements:​
Currently pursuing a Bachelor's degree in Business Administration, Marketing or a related field

​

Strong interpersonal and communication skills

​

Detail-oriented with excellent organizational and time-management skills

​

Proficient in Microsoft Office, particularly Excel and PowerPoint

​

Ability to work independently and as part of a team

​

A passion for sales and a desire to learn

​
​
This is an excellent opportunity for a motivated individual looking to gain valuable experience in the sales industry. We offer a supportive and collaborative work environment with opportunities for professional growth and development.​