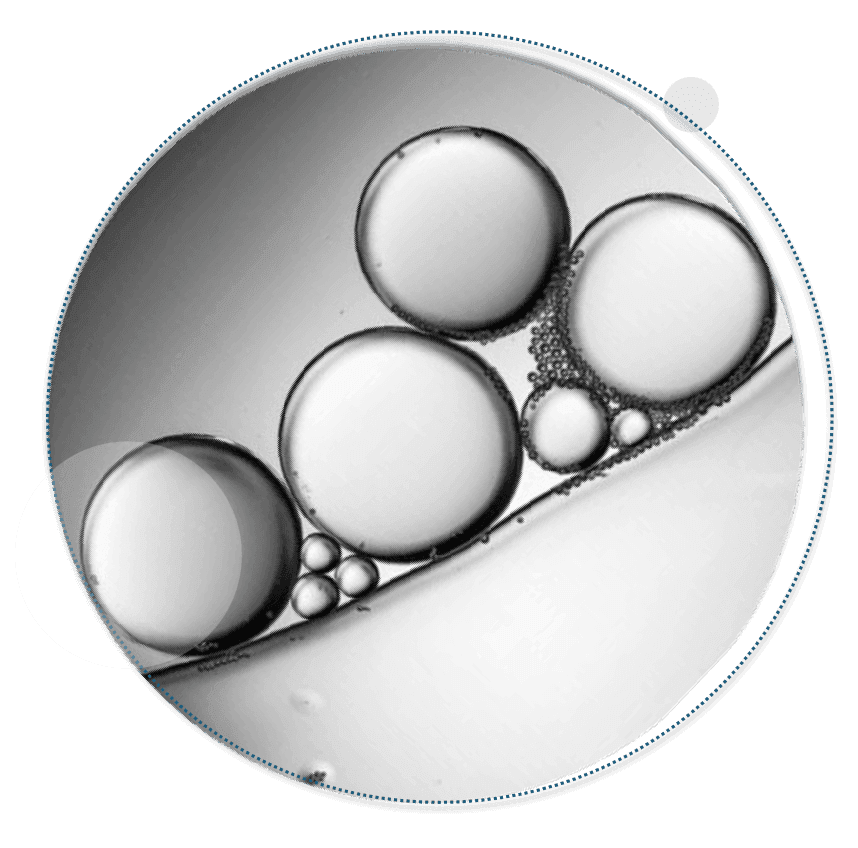 VORTA

for treating Emulsions
Emulsions are mixtures of two immiscible phases and are widely used in various industries, including food, cosmetics, pharmaceuticals, and paints. They allow for combination of immiscible substances and provide stability, improved texture, and controlled release of ingredients.
Processing
oil-in-water emulsions can
be challenging
Combination of Vortex and Cavitation has a synergistic effect on creating a stable emulsion and the proposition offers multiple benefits including lower energy consumption, shorter processing times, and higher efficiency.